Otvoritev čebelnjaka Osnovne šole Sostro
V soboto, 11.5.2019 je v Osnovni šoli Sostro potekala slovesna otvoritev čebelnjaka, postavitev katerega je financirala SID banka.
SID banka je ponosna, da lahko na ta način prispeva k ohranjanju in ozaveščanju o pomenu čebel. Kot spodbujevalna, razvojna in izvozna banka, spodbuja konkurenčnost slovenskega gospodarstva, še zlasti trajnostni razvoj Slovenije. Tega brez vseh 55 čebeljih vrst, ki živijo v Sloveniji, ne bi bilo. Prav naravnanost SID banke na zeleno krožno gospodarstvo je botrovala k že drugi donaciji v čebelnjak. S tem želimo prenesti ozaveščenost in znanje o čebelah na mlajše generacije, ter tako spodbuditi razvoj in izobraževanje mladih slovenskih in mednarodnih čebelarjev.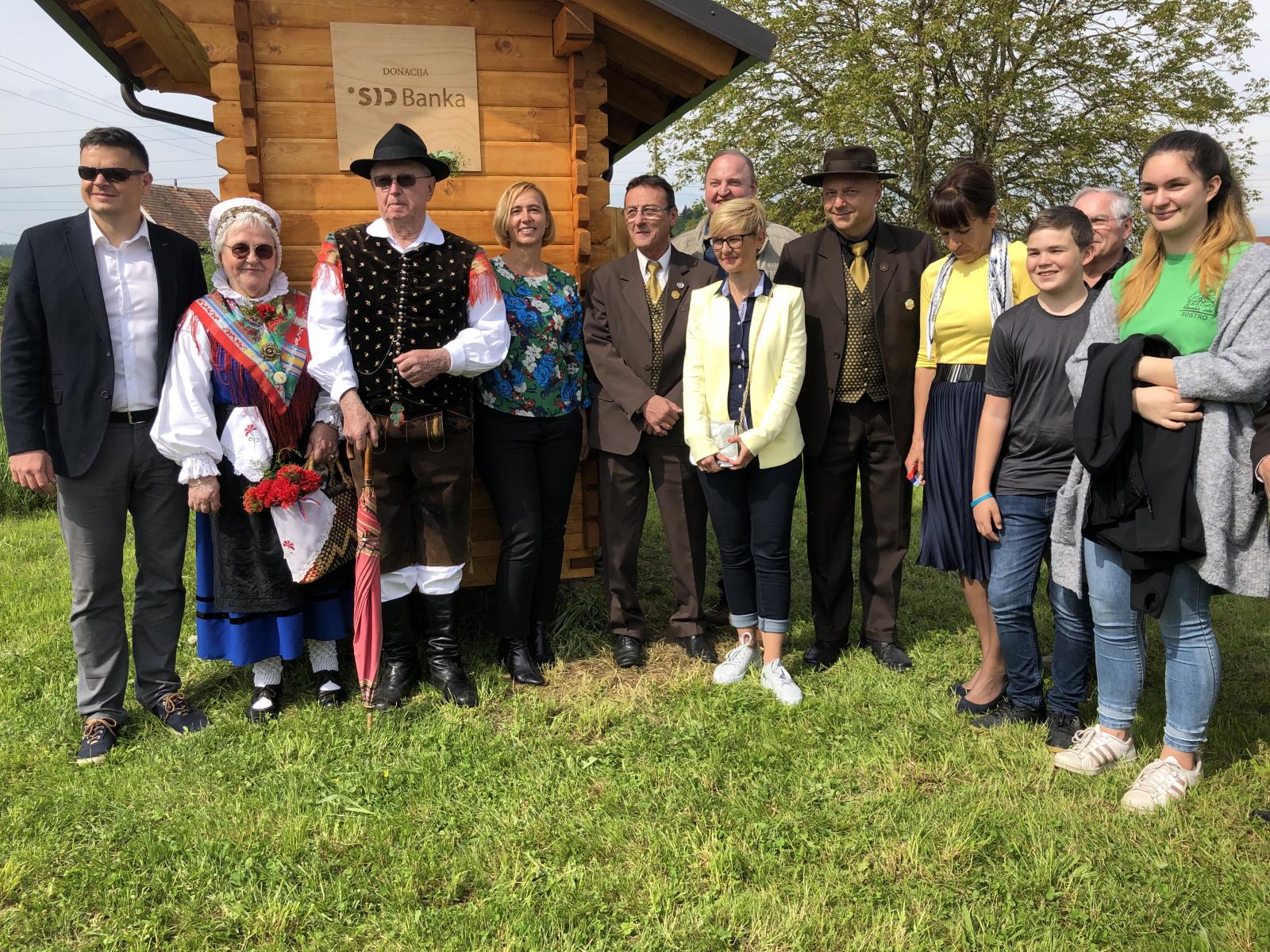 Otvoritve so se udeležili tudi predstavniki SID banke, si ogledali razstavo in z veseljem spremljali predstavitev projektne naloge mladih čebelarjev na temo kranjske sivke.
Additional exports in 2017
07. May 2019
Official presentation of the new Slovene Equity Growth Investment Programme (SEGIP), organized by SID Bank, European Commission Representation in Slovenia and European...
05. December 2018
SID Bank became the first Slovenian issuer to issue green bonds on the international capital market, in the amount of EUR 75 million.
All rights reserved © 2017 SID - Slovenska izvozna in razvojna banka, d.d., Ljubljana