Mikroposojila iz novega Sklada skladov COVID-19 že na voljo pri Primorski hranilnici Vipava
Predstavniki SID banke in Primorske hranilnice Vipava so podpisali finančni sporazum, na osnovi katerega je Primorska hranilnica Vipava pridobila 5,2 mio EUR ter bo tako z upoštevanjem finančnega vzvoda podjetjem nudila mikrokredite v skupni vrednosti 7,8 mio EUR.
Novi Sklad skladov COVID-19 sicer obsega 95,1 mio EUR za izboljšanje likvidnosti in spodbujanje naložb podjetij v času po pandemiji.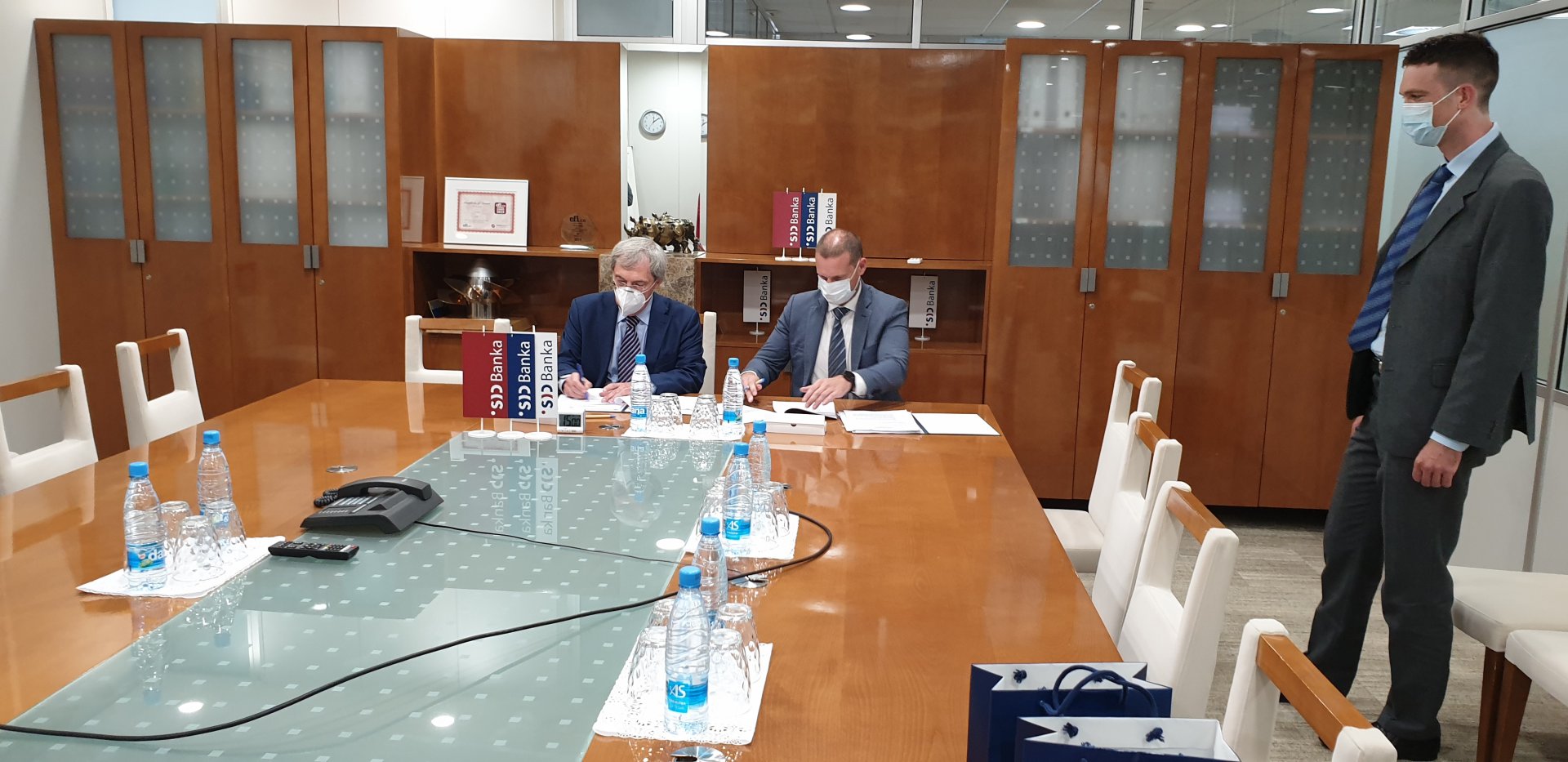 Podjetja bodo tako lahko preko Primorske hranilnice Vipava ponovno dostopala do finančnega inštrumenta mikroposojil v višini od 5.000 EUR do 25.000 EUR.
Mikroposojila bodo namenjena financiranju upravičenih stroškov naložb v opredmetena osnovna sredstva in neopredmetena sredstva ter v obratna sredstva, pri čemer se za ohranitev delovanja in izboljšanja likvidnosti podjetij za odzivanje na krizne razmere COVID-19 financirajo tudi tisti navedeni upravičeni stroški, ki so nastali že od 1. 2. 2020 dalje.
Additional exports in 2020
06. July 2020
SID Bank successfully launched Covid-19 response bonds in the amount of EUR 350 million on the international capital markets. The funds from the bonds will be used to finance the...
02. October 2019
SID Bank signed the agreement to finance set up and implementation of investment advisory services for various types of investments, so as to provide additional technical assistance to...
All rights reserved © 2017 SID - Slovenska izvozna in razvojna banka, d.d., Ljubljana