Hotel Mons
SID banka je v sklopu razvojno-spodbujevalnega programa za financiranje naložb za trajnostno rast slovenskega pogumno podprla investicijo prenove Hotela Four Points by Sheraton
SID banka je v sklopu razvojno-spodbujevalnega programa za financiranje naložb za trajnostno rast slovenskega turizma pogumno podprla investicijo prenove Hotela Four Points by Sheraton, ki ga upravlja družba Hotel Mons d.o.o S financiranjem projekta SID banka prispeva tudi k udejanjanju dolgoročne strategije razvoja slovenskega turizma.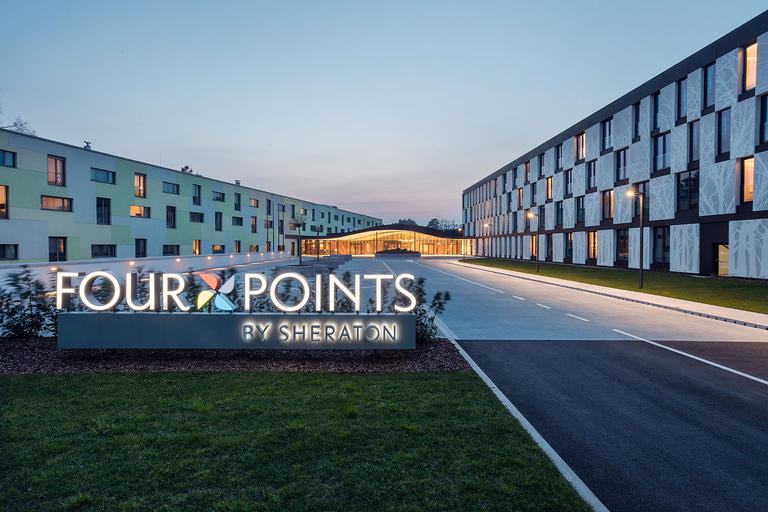 V družbi so se za dograditev hotela odločili zaradi ugotovitve, da v Ljubljani primanjkuje ustreznih nastanitvenih kapacitet s štirimi zvezdicami, ob dejstvu, da število turistov in prenočitev v Ljubljani raste.
S kreditom v višini 11,8 milijona evrov je SID banka družbi Hotel Mons omogočila dograditev hotela za 122 novih sob, povečanje parkirne garaže za 100 avtomobilov, povečanje konferenčnih dvoran, prenovo a-la-carte restavracije, prenovo penzionske restavracije, dograditev Wellness centra z bazenom, whirlpoolom in dvema savnama.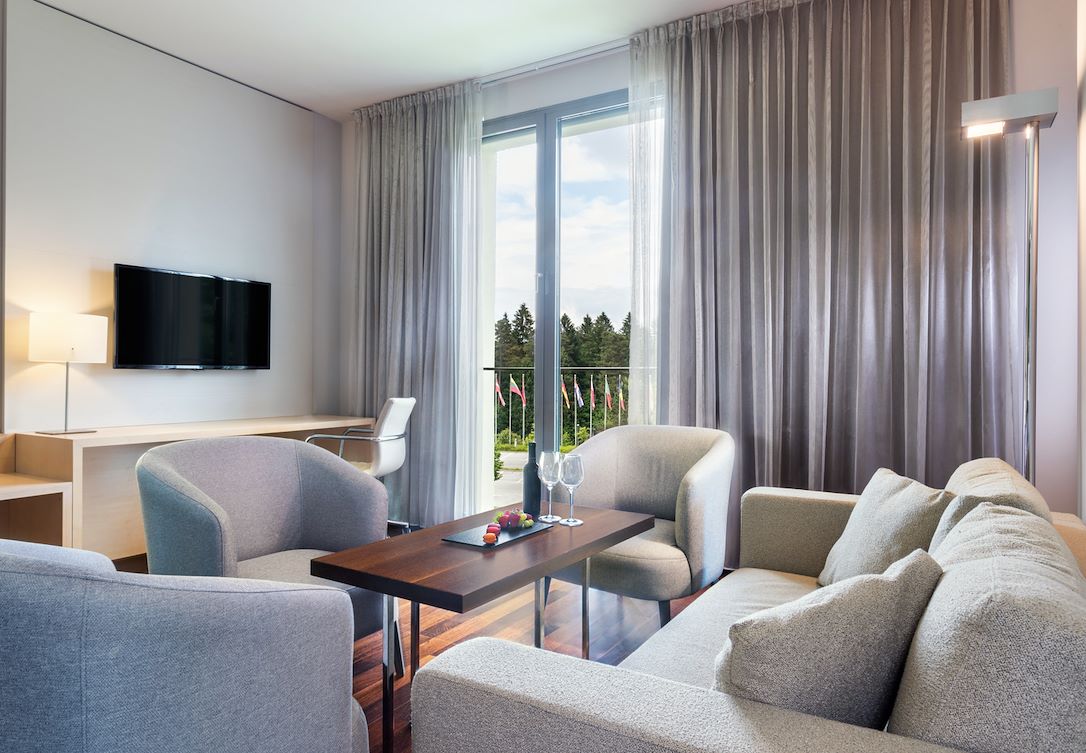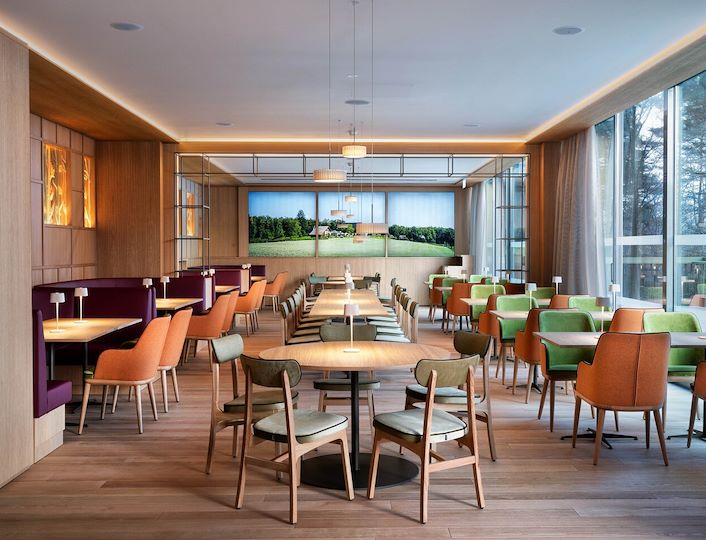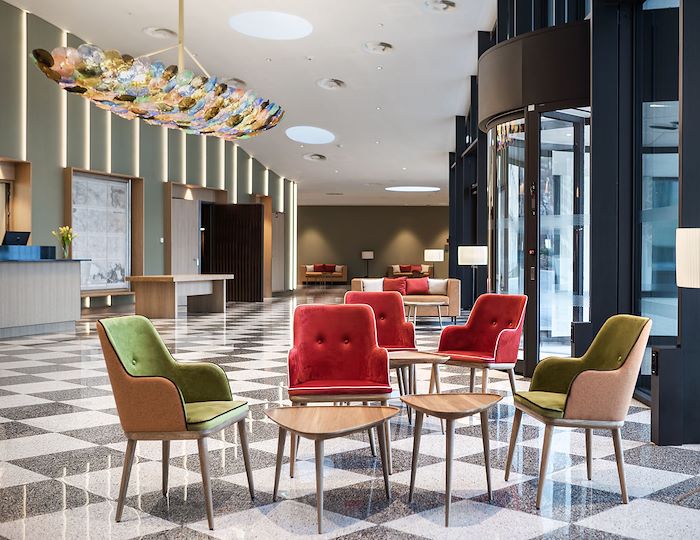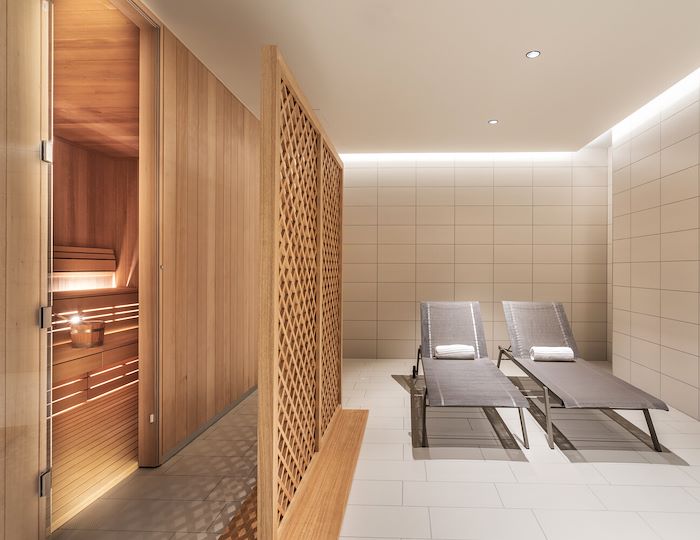 Prizidek hotela vizualno in arhitekturno dopolnjuje obstoječo podobo hotela, prav tako pa so pri njegovi izgradnji upoštevani trajnostni vidiki grajenja skladno s trajnostnimi standardi za gradnjo LEED Platinum, tri-slojno zasteklitvijo oken, rekuperacijskim prezračevanjem, uporabo toplotnih črpalk, streho z ekstenzivno ozelenitvijo in, ki zmanjšuje radiacijo toplote v okolje in sistemom za energetsko upravljanje stavbe (Building Management System).
Lokacija hotela (ob obvoznici, obkroženega z zelenim pasom), dizajn hotela, njegova vključenost v ugledno mednarodno verigo, veliko povpraševanje po konferenčnih prostorih in dobri rezultati dosedanjega poslovanja več kot upravičujejo novo investicijo, s katero bo hotel ohranil osnovno silhueto arhitekture uglednega slovenskega arhitekta Borisa Podrecce.
Hotel je s trinajstimi kongresnimi dvoranami na 1500 kvadratnih metrih največji kongresni hotel ne le v Ljubljani, temveč v Sloveniji.
Additional exports in 2020
06. July 2020
SID Bank successfully launched Covid-19 response bonds in the amount of EUR 350 million on the international capital markets. The funds from the bonds will be used to finance the...
02. October 2019
SID Bank signed the agreement to finance set up and implementation of investment advisory services for various types of investments, so as to provide additional technical assistance to...
All rights reserved © 2017 SID - Slovenska izvozna in razvojna banka, d.d., Ljubljana