Predstavitev Slovenskega naložbenega programa kapitalske rasti (SEGIP)
SID banka je v sodelovanju z Evropskim investicijskim skladom (EIF) v ponedeljek, 13.5. predstavila Slovenski naložbeni program kapitalske rasti (SEGIP) v katerega SID banka in EIF vsak vlagata po 50 milijonov evrov.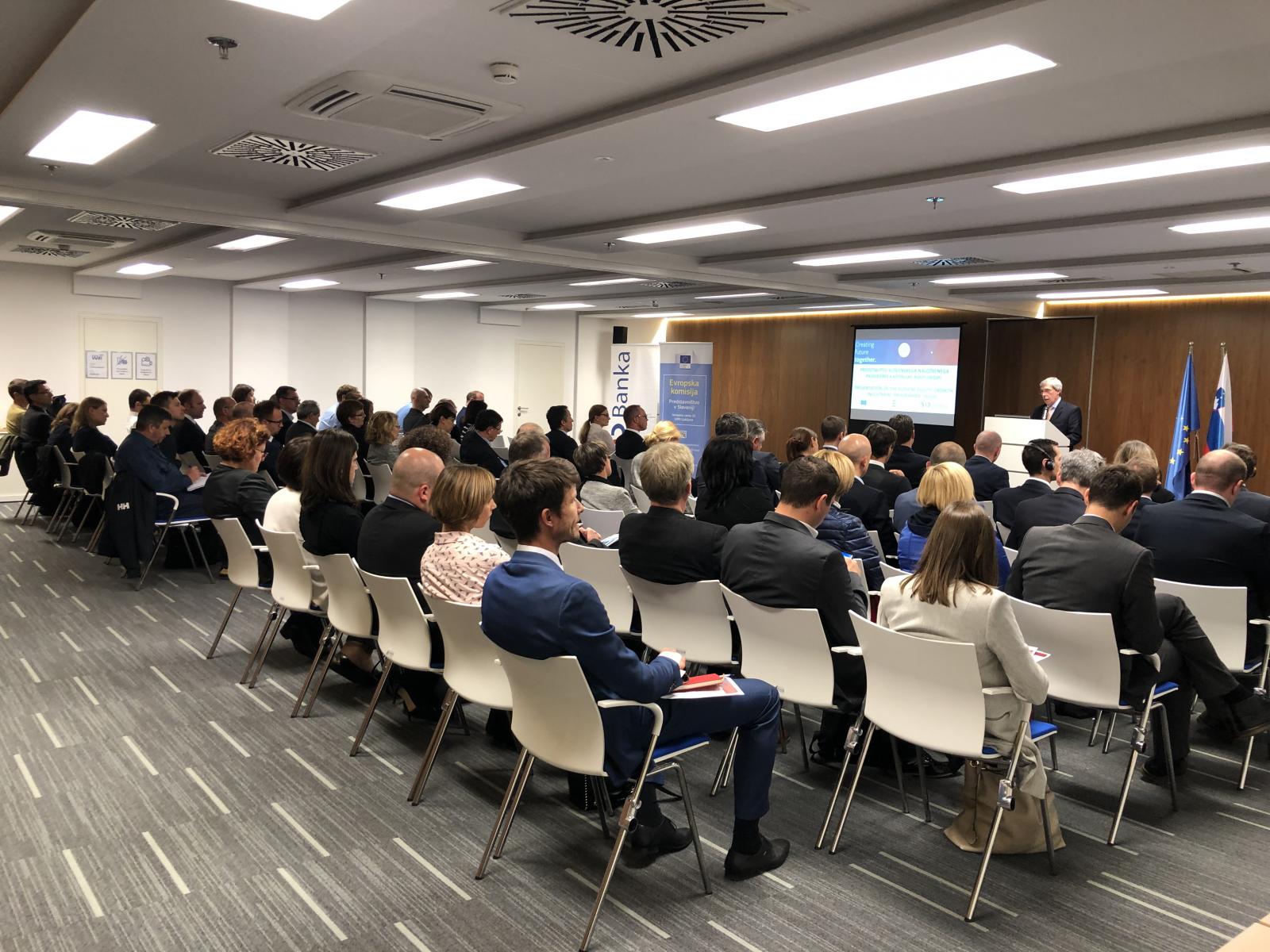 100 milijonov evrov iz programa SEGIP je namenjenih zapolnitvi vrzeli, ki v Sloveniji vlada na področju alternativnega financiranja. Sredstva sklada v upravljanju EIF so namenjena lastniškemu financiranju slovenskih malih in srednje velikih ter mid-cap podjetij. Ustanovitev sklada služi kot vzpodbuda mednarodnim naložbam zasebnega kapitala v Slovenijo in tudi, kot sredstvo krepitve lokalnih zmogljivosti preko podpore upravljavcem skladov zasebnega kapitala, ki svoje naložbe usmerjajo v slovenska podjetja. Upravljavci skladov zasebnega kapitala, KF Finance in KD Skladi, so bili na podlagi zaprtega razpisa skrbno izbrani s strani EIF in bodo razpolagali s 50 milijoni evrov iz programa SEGIP.
Predvideni nameni financiranja se nanašajo na rast in širitev (vključno z internacionalizacijo) z ustvarjanjem vrednosti, naložbe v lastniški in kvazi lastniški kapital (prenos lastništva iz ključnega managementa podjetja, reorganizacija delničarjev, predvideno generacijsko nasledstvo).
Do financiranja so upravičena podjetja ustanovljena v Sloveniji in podjetja katerih osrednja država poslovanja je Slovenija. Upravičene so tudi naložbe, usmerjene k utrjevanju ali razvoju dolgoročne prisotnosti podjetja v Sloveniji.
Additional exports in 2017
02. October 2019
SID Bank signed the agreement to finance set up and implementation of investment advisory services for various types of investments, so as to provide additional technical assistance to...
27. June 2019
Following the upgrade of the Republic of Slovenia rating on 14 June 2019 the rating agency Standard & Poor`s has on 21 June 2019 raised the rating of SID banka, d.d., Ljubljana to...
All rights reserved © 2017 SID - Slovenska izvozna in razvojna banka, d.d., Ljubljana