Občina Dobrepolje, Vrtec Ringaraja
Janez Pavlin, župan: "Sodelovanje s SID banko je prineslo rešitve."
»Sodelovanje s SID banko je prineslo rešitve. Banka je ponudila in zagotovila manjkajoča sredstva v obliki kredita, na podlagi tega je bil izveden javni razpis in izbran ustrezni izvajalec.«
Občina Dobrepolje leži 30 km iz Ljubljane, na skrajnem severozahodu Suhe krajine in se razprostira na območju dveh, med seboj povezanih, kraških dolin, Dobrepoljske in Struške doline. Na 100km2 površine občine živi okoli 3980 prebivalcev. V zadnjem času se v občini razvija podjetništvo in kaže se potreba po novi obrtni coni. Zaradi večje prepoznavnosti je območje občine vse bolj privlačno za investitorje tako v obrtni, kot tudi v stanovanjski coni. Zelena dolina, čisto okolje in prijetna klima v občini Dobrepolje so idealni pogoji za ekološko kmetijstvo, razvoj turizma ter aktivno preživljanje prostega časa.
»V občini se je že dolgo kazala potreba po gradnji novega vrtca. Preverili smo različne možnosti financiranja iz Investicijskega programa. Izbirali smo med kombinacijami financiranja z lastnimi sredstvi, javno-zasebnim partnerstvom, zasebnim partnerstvom in najemom posojila. Občinski svet se je odločil za kombinacijo lastnih sredstev in posojila.«
»Skladno s postopkom Zakona o javnem naročanju smo k sodelovanju povabili 10 bank. SID banka je poslala najbolj ugodno ponudbo in sklenili smo pogodbo o najemu kredita za 1.900.000,00 evrov. Za dobo 20 let. Nasploh je bilo sodelovanje med banko in občino zelo korektno in hitro. Vse pridobljene informacije, primerjave, ponudba in poznejši postopki so potekali skladno s pričakovanji.«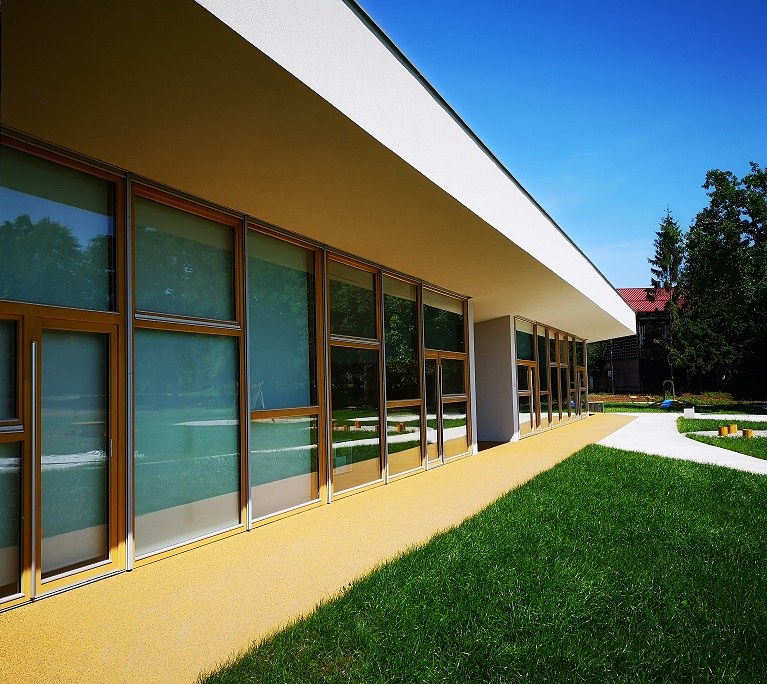 "Sodelovanje s SID banko je prineslo rešitve."
where SID bank was present in 2021
volume of credit portfolio in 2021
volume of INSURANCE portfolio IN 2021
15. June 2022
The Japan Bank for International Cooperation (JBIC; Governor: MAEDA Tadashi) signed a memorandum of understanding (MOU) on June 14 with the SID banka, d.d., Ljubljana (SID Bank; President:...
04. April 2022
SID Bank and the European Investment Fund (EIF) presented the Extended Slovenian Capital Growth Investment Program SEGIP Top-up...
All rights reserved © 2017 SID - Slovenska izvozna in razvojna banka, d.d., Ljubljana