Ukrtelecom
Matjaž Aljančič, direktor poslovne enote Dostop pri Iskratelu: »Projekti, ki jih financirajo izvozne in razvojne banke imajo pomembno vlogo pri razvoju širokopasovnega interneta v Evropi.«
Družba Ukrtelecom je največji telekomunikacijski in internetni operater v Ukrajini. S svojimi sodobnimi telekomunikacijskimi storitvami pokrivajo vse regije v državi.
Družba bo v obdobju dveh let na ruralnem območju Ukrajine zgradila več kot 3.000 kilometrov optičnih povezav in namestila sodobno certificirano telekomunikacijsko opremo, ki bi podeželje opremila z dostopom do interneta in mu tako omogočila digitalizacijo. Ruralni del Ukrajine ima v tem trenutku dostop zgolj do televizije. Namestitev optičnih povezav in sodobne komunikacijske opreme bo obsegalo 13 ukrajinskih regij in več sto tisoč prebivalcem zagotovilo storitve IP, IPTV in internet s hitrostjo do 1 Gbit/s.
Ukrtelecom bo za financiranje dobave in instalacije telekomunikacijske opreme GPON prejel dolgoročni kredit v višini dobrih 4,9 mio EUR iz virov SID banke. Dobavo opreme bo podjetju zagotovil slovenski ponudnik rešitev širokopasovnega dostopa, kranjsko podjetje Iskratel.
Sredstva kredita bodo namenjena financiranju dobave TKI opreme, ki bo omogočila gradnjo sodobnega distribucijskega omrežja do naročnikov v mnogih vaseh in manjših mestih Ukrajine in priključitev na telefon, internet in IPTV.
S tem bosta dosežena dva namena financiranja SID banke, podpora slovenskemu izvozu in financiranje infrastrukture. Slednji bo dosežen v državi, ki sodi med države v razvoju.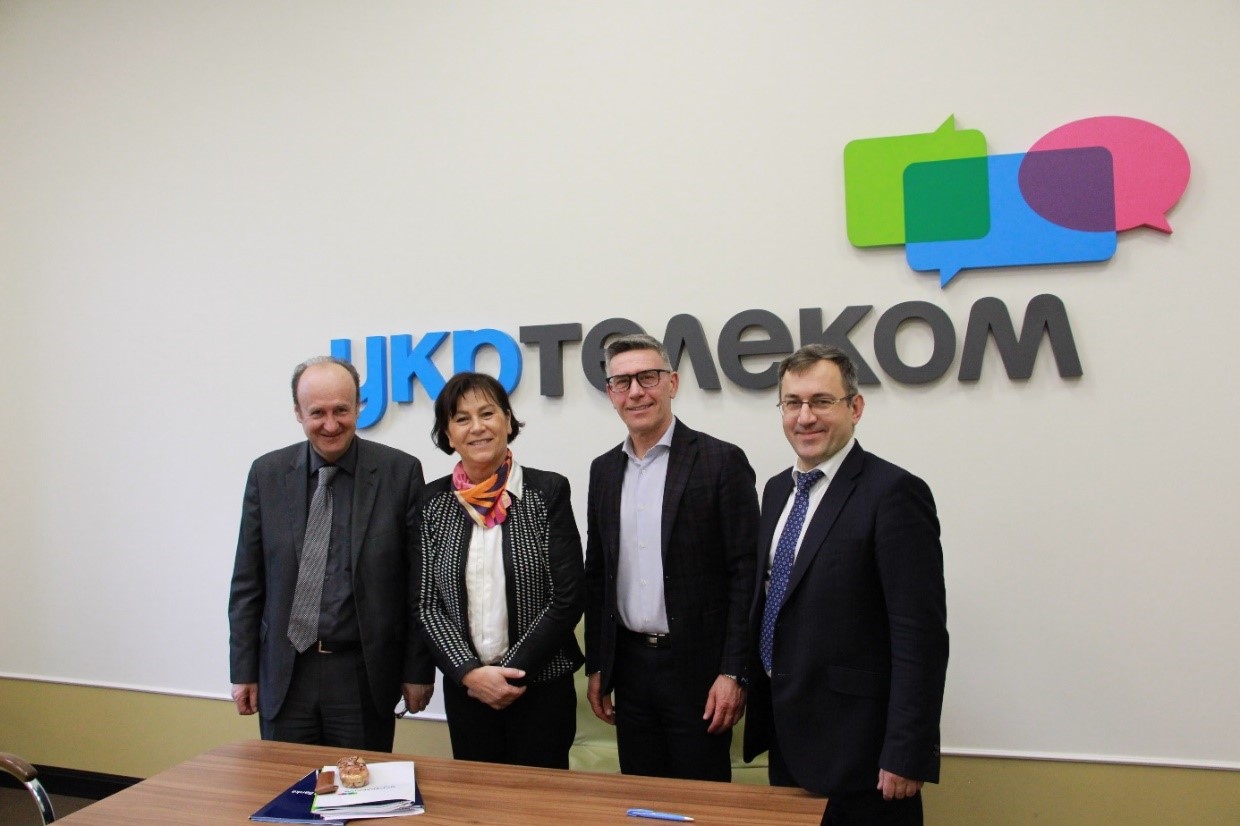 "Projekt, ki ga financira SID banka, nadaljuje dolgoročno in uspešno sodelovanje Ukrtelekoma ter Iskratela pri razvoju optičnega širokopasovnega dostopa v Ukrajini."
where SID bank was present in 2021
volume of credit portfolio in 2021
volume of INSURANCE portfolio IN 2021
04. April 2022
SID Bank and the European Investment Fund (EIF) presented the Extended Slovenian Capital Growth Investment Program SEGIP Top-up...
24. March 2022
The EIF and SID Banka will top up the Slovene Equity Growth Investment Programme (SEGIP) with an additional €100 million.
All rights reserved © 2017 SID - Slovenska izvozna in razvojna banka, d.d., Ljubljana